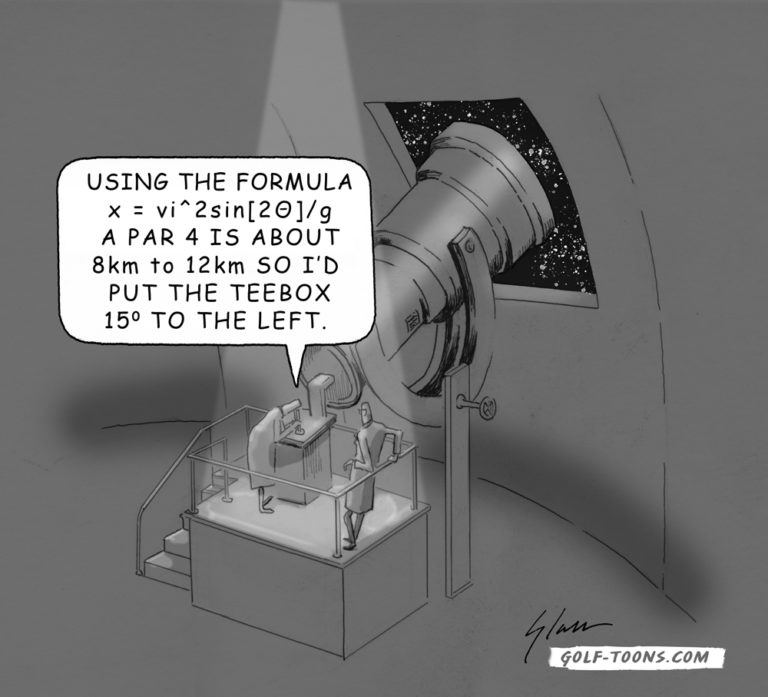 The next 'Space Race' is well underway with SpaceX and Blue Origin taking on passengers very soon. With multitudes of space tourists venturing out of this world, is it unreasonable to think that galactic golf would be soon to follow? Time to think about Golf Course Design.
Given the physics of lunar gravity, it would require either the longest golf courses in history or the heaviest of golf balls to deal with the moon's environment's challenges.
Much like Sheep Ranch links in Oregon, the design would have to take advantage of the lunar landscape's natural elements. Instead of shots having to carry water, shots would have to carry craters. Or maybe you turn the craters into the largest bunkers in the universe?
Manufacturers probably have secret lunar golf equipment programs as we speak. Real estate developers are ready to unveil golf destinations like Apollo Landings, Lunar Links, or Crescent Moon Country Club. Golf Course Design.
But the biggest question is will we someday find astronaut Alan Shepard's Titleist golf ball?