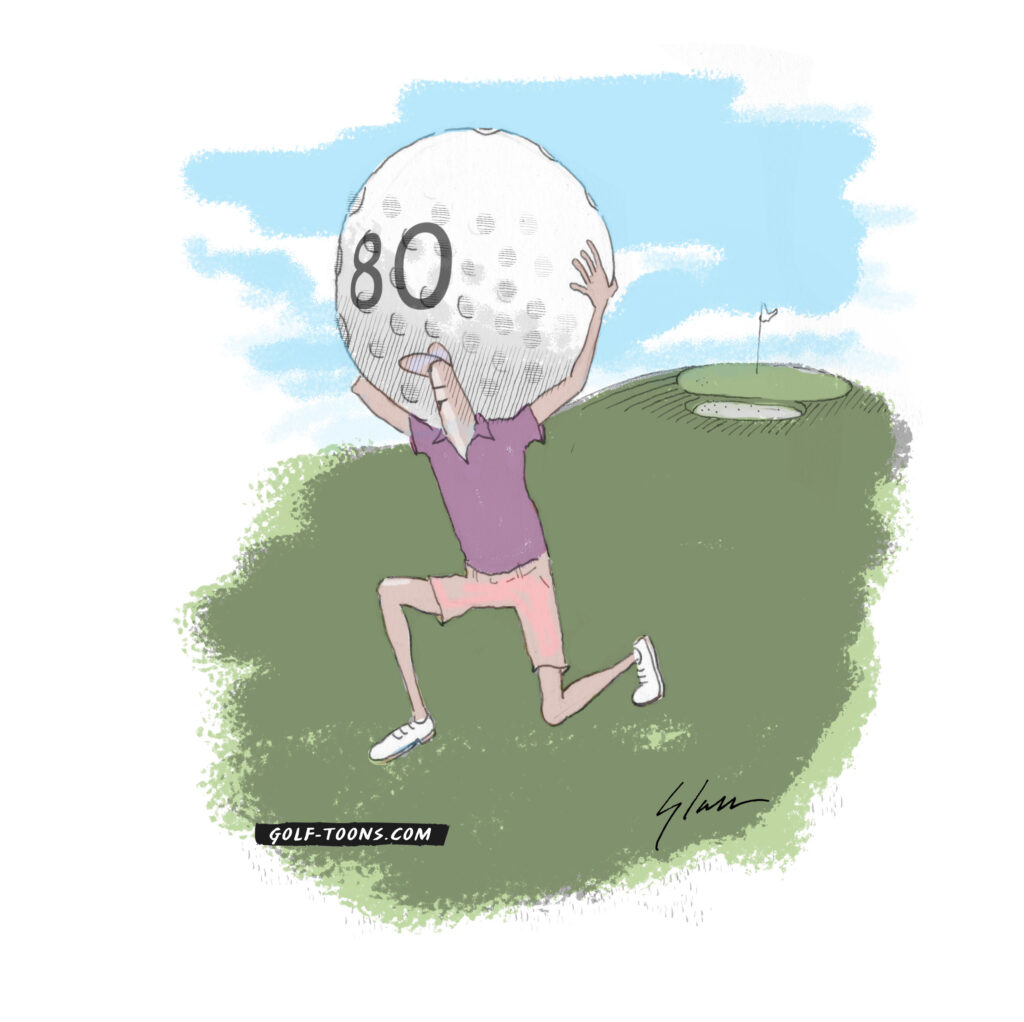 Breaking 80 results from keeping it all together for 18 holes.  
You make a few putts, avoid double bogeys, and play from the proper tees – Breaking 80 is not so hard.
Sounds good on paper or in the quiet moments driving to the golf course.  But that is not where you play golf.  
You play golf on short grass, at least on the first tee.  Then, in the long, unkempt parts of the golf course, in my case.  The places where making a bogey would be miraculous.  
80 is just a number, right? Perhaps my problem is paying too close attention to my score.  Maybe I should just play and add them up at the end. 
Do I really need to know a bogey on 18 will get me a 79?   Sounds like the surest way to a double or higher.  Exactly what this GolfToon is trying to say.
Breaking 80 is not just a number.  Not for me.  Breaking 80 represents a milestone earned after much practice and persistence.  
Whoever said, "Life is about the Journey, not the Destination," probably never broke 80.
Golftoons is a scheme between two golf buddies, Michael Duranko and Marty Glass. If this side hustle makes any money, they're gonna blow it on a golf trip. Enjoy!
Check out our daily golf history podcast, Your Golfer's Almanac celebrating birthdays, milestones, and other accomplishments that have occurred on this day in golf history.
Play Fast, Replace all the ball marks you can find, and keep your ball on the short grass.