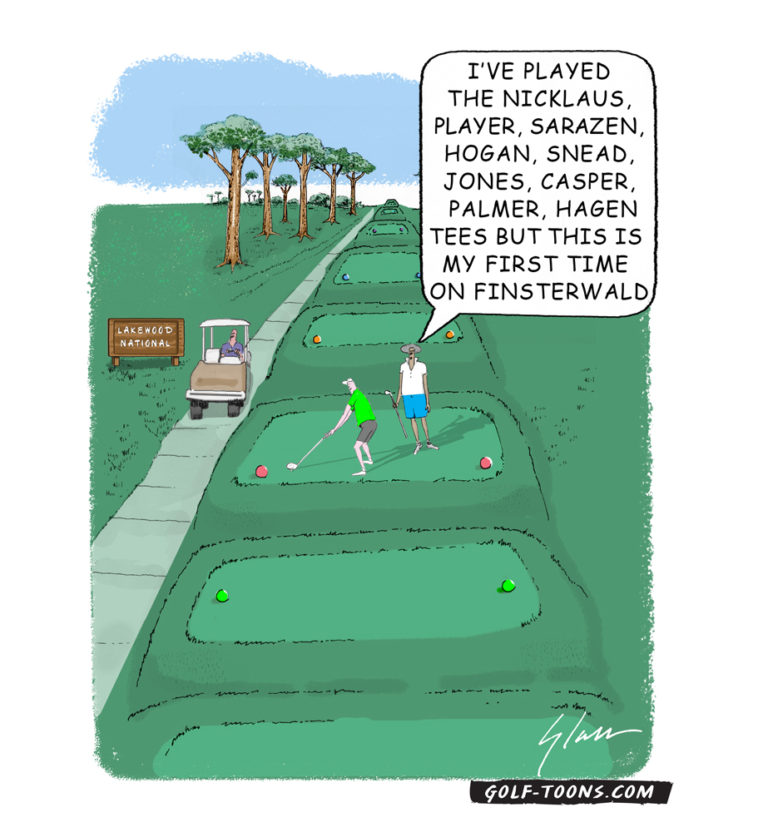 Multi-Tees
Recently our golf league played a round at Lakewood National Golf Club. We had to choose which tees we would use, and generally, we try to pick one over 6,000 yards. At Lakewood National they have six tees, that's 6, and not sixty, LOL. Multi-Tees!
The Arnold Palmer designed Lakewood National names the tees in tribute to the legend, Arnold Palmer and so; King, Arnold, Palmer, Winne (his wife) etc. Some courses number the tees, while others use colors like Black for the longest, then blue, white, silver, and red.
Most confounding is when courses get artsy, and use colors like gold, silver, copper, platinum, and so on. Identifying platinum from silver can be a quite a challenge.
I like the classic blue, white and red, but as I get older, I hunger for the 'senior tees' and soon, I'll be up there. And shoving the big bombers back is an added advantage. That way I can give them a run for their money, along with getting a few strokes a side.
Will golf courses eventually add even more tee boxes? 10, 20, 30? Multi-Tees.
There are courses now that offer tee boxes from alternate angles, making the hole a completely different experience. With 2, or maybe 3 angles, and 6 or so tee distances, you could run out of colors. But if you named them after famous golfers, you might get to the Dow Finsterwald tee box. That would be awesome for those of us interested in bits of nearly forgotten golf lore.