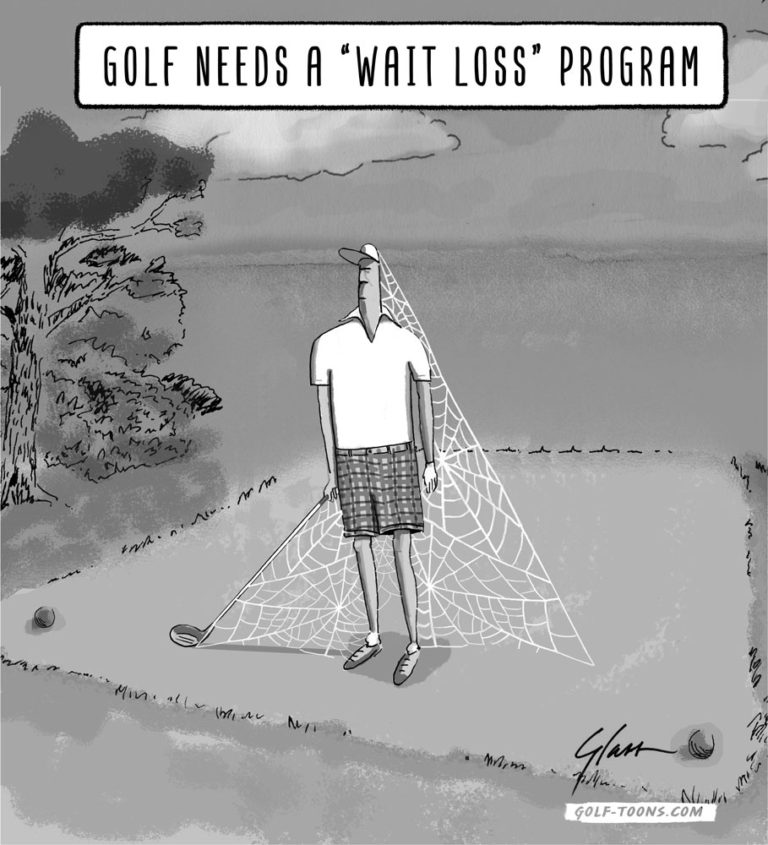 Wait Loss
If golf has an Achilles heel, it's time. Wait Loss.
It's an issue on the PGA Tour. It's an issue when managing a golf course and a problem with both public and private play around the globe. Overall, It's an issue that doesn't help the game.
Don't get me wrong, though. I am not calling for sprinting to your ball while madly multi-tasking practice swings. Nor do I beckon you to scream at the foursome in front of your group, which may be in the midst of a trio of penalty strokes and a couple of lost balls.
Who hasn't had a hole like that? It happens. Relax. Tell a joke.
Normal pace is ideal for me. Avoid the time wasters and take advantage of the little things to keep the pace up. An example might be keeping an extra ball marker in your pocket. And if your buddy hits a nice sand shot but right in someone's line, go mark it for him while he does some raking.
Leave your cart or drive to your ball when appropriate while your passenger deals with his shot. Trust me; you'll find each other.
There are tons of timesavers. I like the ones that aren't blatantly obvious and don't deter from keeping golf fun.
Any suggestions for Wait Loss?
Golftoons is a scheme between two golf buddies, Michael Duranko and Marty Glass. If this side hustle makes any money, they're gonna blow it on a golf trip. Enjoy!
Check out our daily golf history podcast, Your Golfer's Almanac celebrating birthdays, milestones, and other accomplishments that have occurred on this day in golf history.
Play Fast, Replace all the ball marks you can find, and keep your ball on the short grass.