You probably didn't know you needed a GolfToons shower curtain, and you might not have known such Golf Merch existed.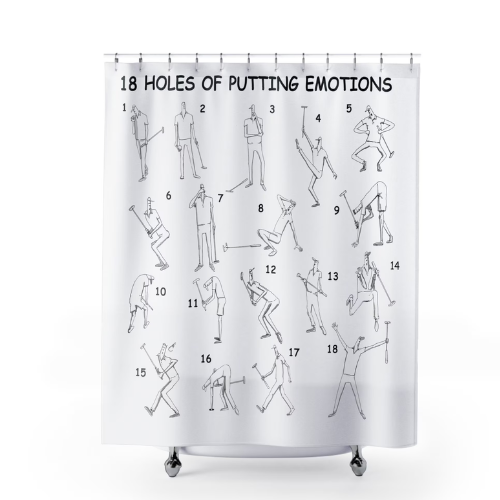 You are in luck! It does exist.
We now have a collection of GolfToons merchandise. And we are adding more all the time.
Over the years, we have had random requests for T-shirts and other GolfToons Merch.
Recently, we learned about Print on Demand (POD) and opened an Etsy shop.
I always thought of Etsy as a site to order clever and gifts. And, now that we have an Etsy Shop, it is!
We got our first order a few days after we launched the shop and did not know the person who ordered from us. Big thrill!!
We have expanded our Golf Merch marketing plan beyond bugging friends and family to buy our stuff. If you haven't been asked, lucky you.
Check out our mugs, tumblers, and pint glasses. And we will keep adding different categories and different products. And we are also working on personalized stuff, so stay tuned.
Christmas always comes early, and you will find plenty of clever gifts for the golfer in your life.