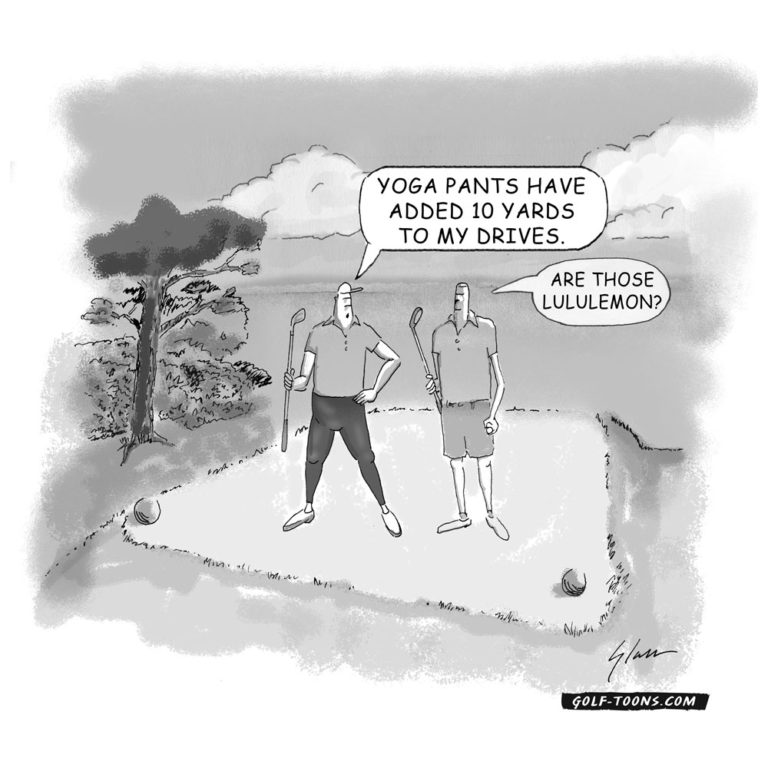 Is their nothing that golfers won't try to add a few yards to their drives? Yoga Golf Pants?
It seems every morning when I check my inbox, there several emails that promise me more length. And, most of them are golf-related. The subject lines tantalize you with added distance, increased swing speed, and higher launches. They can be cutting-edge technologies, revolutionary design innovations, and newly discovered carbon fiber formulas. Or never-before-told secret insights that will take your drives to the next level.
The other realm of assistance is the home-spun variety that you encounter on the course. These are the ones I fall prey to. They can range from the plausible to the absurd. Like the guy who handed me a blue cloth bag and said, "Crown Royal cured my slice." Honestly, it didn't work for me, but if not for the side effects, I swear it improved my putting.
Lately, I have run into several golfers who claim major benefits from yoga. But I'm a "quick-fix" kind of guy, so give me the Yoga Golf pants and let's see what happens.