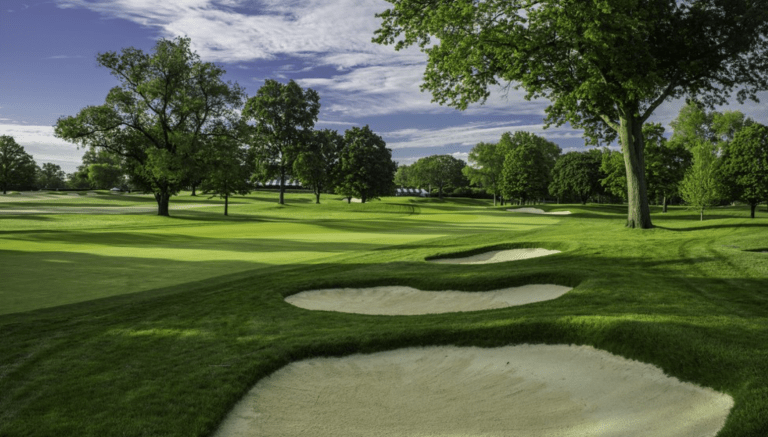 This story Clipped Wings was originally published by The Golf Supplier on 9/9/2020 Here is a link.
Clipped Wings
I have been lucky enough to play Winged Foot once. But that is another story you can read here.
While I don't remember too much about the golf course from more than 25 years ago., I know it was very hard with impossible elevated greens.
And my experience at Winged Foot will be very different from what the pros will find waiting for them when the US Open gets underway next week.
They can expect even faster greens, devilish pin placements, overgrown rough, narrow fairways and gargantuan length.
The pros will challenge par. Those guys are good.
But how would the average golfer play the course? I mean the double-digit handicapper who expects to pick up inside the leather? How would they play a USGA fortified Winged Foot?
Well here are a few stand out holes and my suggestions on how you should play them if you somehow get a playing spot in the Open. This is my preview of Winged Foot. md
Hole #1 – 450 Yard Par 4
From the back tips the fairway seems to start right away. It does not. Those are the member tees, the ones you should be playing. The good news is you can use this oasis if you don't think you can carry 200 yards to the fairway. No shame, your mantra is 'Keep it on the short grass.'
Keep your second shot in the middle of the fairway or to the left. The pros can drive it through the fairway on the right side, and you want to be on this fairway.
Beware there is some 20 yards of fairway beyond the last bunker on the left in front of the green. The course architect, AW Tillinghast created this space for golfers to carry the bunker with a low runner that would roll onto the green. The Pros will have a short iron home, and they will be backing up the approach shots. You will roll your long iron or hybrid up there.
This green has a lot going on with many swirls and slight ridges. Long putts struck without authority can be taken in surprising directions, including off the green. Beware, If you show fear, and you should, this is a scary green. You 2 putt for a bogey, the same score many pros will open with during the tournament. Nice Start on a very tough opener.
Hole #6 – 321 Yard Par 4
This is your first real chance at a birdie. Try to avoid driving into the left fairway bunker. It was designed for you, or the tour pro hitting a 6iron off the tee. Why not fly it if you can? My guess is this bunker gets raked less than 10 times this week, unless you find a way into the field.
You drive past the bunker and decide to hit an easy 8 iron at the pin in the center of the green. Know that any pulled approach shots may find the creek on the left front of the green. This type of hazard, with shallow water, will offer the chance to peel the socks off and avoid a penalty and drop. The production team will have a few options or might create a highlight reel from #6.
Your birdie attempt falls from 20 feet! Good thing because it had some pace and would have rolled at least 12 feet past. Excellent job, that gets you back to 8 over.
Hole #10 – 190 Yard Par 3
Assuming that dear reader is not a flat belly, still holding dreams of life on some far flung tour, Bobby Locke said it best. "When you get up there in years, the fairways get longer and the holes get smaller."
Don't worry about the front side, it's over and the back is a whole new ball game. Starting with this signature par 3. This hole reminds you of a hole at your home course, with a lovely home directly behind the green and visible from the tee. You know this green is small, but you convince yourself you can hit a fairway wood and get there into a slight breeze.
Hogan said this hole was "a 3-iron into some guy's window." And Tillinghast considered #10 at Winged Foot his best built par three ever. Wow. And you knock it up there a bit past the front pin. Okay, on the back fringe but we are calling this another green in regulation. Well done.
At least you didn't hit into one of the 4 bunkers surrounding this green. So what, you three putt, only your fourth today, but that includes 2 missed 3 footers that would have been swept in your Saturday game. These greens are fast!
Hole #12 – 630 Yard Par 5
They stretched this one out and there is nothing you can do about it. Enjoy the ride and hit your drive in the fairway. This is a 4 shot par 5. I bet you never said that before, even if you have "thought" it.
Once in the fairway keep hitting your straightest long iron. If you hit your ball in the rough, this will quickly become a 5 shot (or more) par 5. The rock outcroppings in the woods are interesting and unexpected. Get your head back in the game. You are only 3 over on this side. Center of the fairway, the trees on the left will block you and the right side fairway bunkers are just as bad as the rough. Stay out!
You will be wondering how te Pros get home in two here, especially as you walk uphill to the green. When you get to the front of the green, turn around and admire this hole back towards the tee box. Notice the group behind you will be waiting if you hit any shots from the rough or bunkers. Get moving and mark your ball.
This is one of the flattest greens and some members claim it is easiest of all 36 holes at WInged Foot. Good thing, your 2 putts kept your number a single digit. This might be the last time you ever play a 600 yard par 5, or it should be.
Hole 18 – 450 Yard Par 4
The hole of broken dreams, at least for Phil Mickelson. Needing only a par to win the 2006 US Open, Phil doubled after a rollercoaster ride that you would be best not to copy.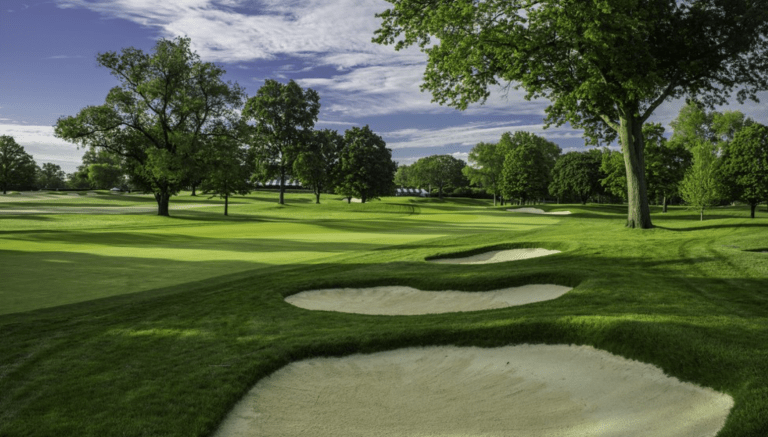 For the Pros every shot offers little room for error. Drive it at the bunker on the right, you can't reach it. And hopefully you will make it past the dogleg and have a look at the green. You can't get home, but you can look.
There is a false front on this green. So, give yourself at least an 8 iron in. The general slope is from back to front, but thanks to a few swells the green will feed your ball to where the USGA wants you to be. You will have little say unless you can control your distance and direction. Ask your caddie for an approach line and be happy you are on in three.
No Mercy
If you do come up short right, your ball can roll back into the heavy rough. Watch for this spot to dash dreams this week. No mercy!
In 1929 Bobby Jones had a 12 foot downhill putt with 18 inches of break. He drained it to force a playoff, and won the US Open the next day. If Jones misses his putt, some think he might have given up competitive golf. So, if he misses there is no Grand Slam in 1930 and there is no ticker tape parade. The history of golf changes.
You have the exact same putt Jones had. Though not as much riding on the outcome of your effort. The cut is not within your reach, but still. You mark your ball and look for your caddie. He hands your ball back to you, and says only "knock it in!"
Since this is my version of history, you make your putt. You par 18, just like Jones. Your score is irrelevant, you broke 100. Barely, but you played from the tips at Winged Foot under USGA conditions. Congrats.
Just think of how easy next Saturday's game will seem after this ordeal. It is more fun to watch the US Open from the comfort of your couch, than mix it up with the Big Boys. Now you have something to dream about. Enjoy Clipped Wings.