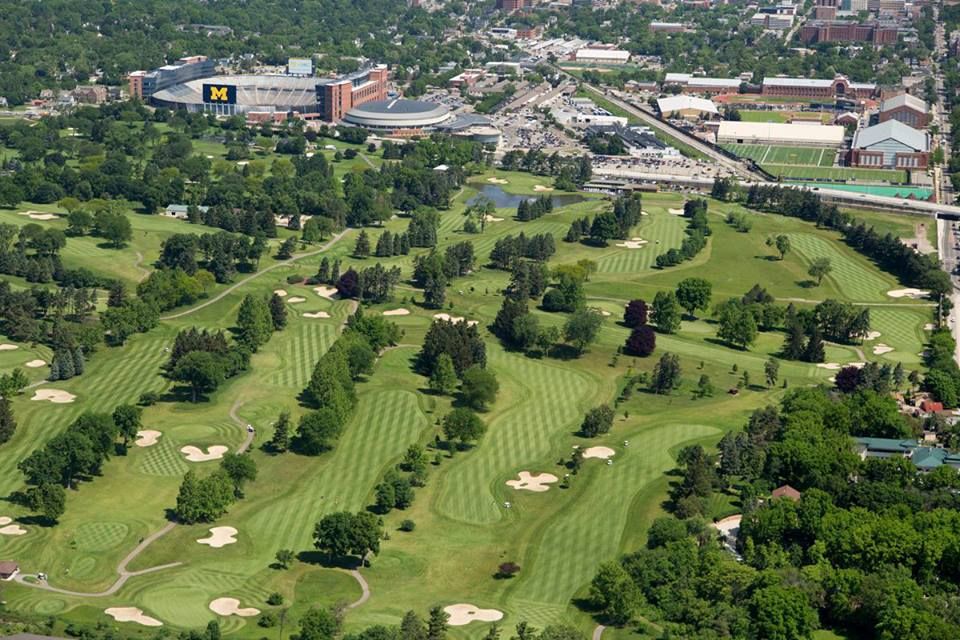 The Golf Supplier originally published 'Where I Would Love to Play' about College Golf Courses on 11/11/2020 as part of the Travel section. Here is a link as well as links to previously published articles by Michael Duranko 'Where the Golf Gods Relax' and 'Clipped Wings'.
What's top of the list?
Pick a golf course you've never played but would like to?
Thinking through all the standards in Scotland, Australia, etc., not to mention the many body parts I would forfeit to tee off at Augusta National. To answer this question, and it could be the time of year mixed with an unusual college football season, I go back to campus and my formative years. And to the many historical university or college golf courses.
Any college golf course will exude the unique energy of young people with limitless potential and possibilities. Oh, to be able to do it all again!
My wish would be a morning round with some locals. Then, after a quick rinse and some warmer clothes, I stroll to the game through campus on a sunny Saturday afternoon.
My deep bias leads me to the '…Banks of the Red Cedar, is a school that's known to all' in East Lansing, Michigan. However, I have played both of the W. Bruce Matthews designed courses at Forest Aker countless times. So I look elsewhere for golf courses I have never played.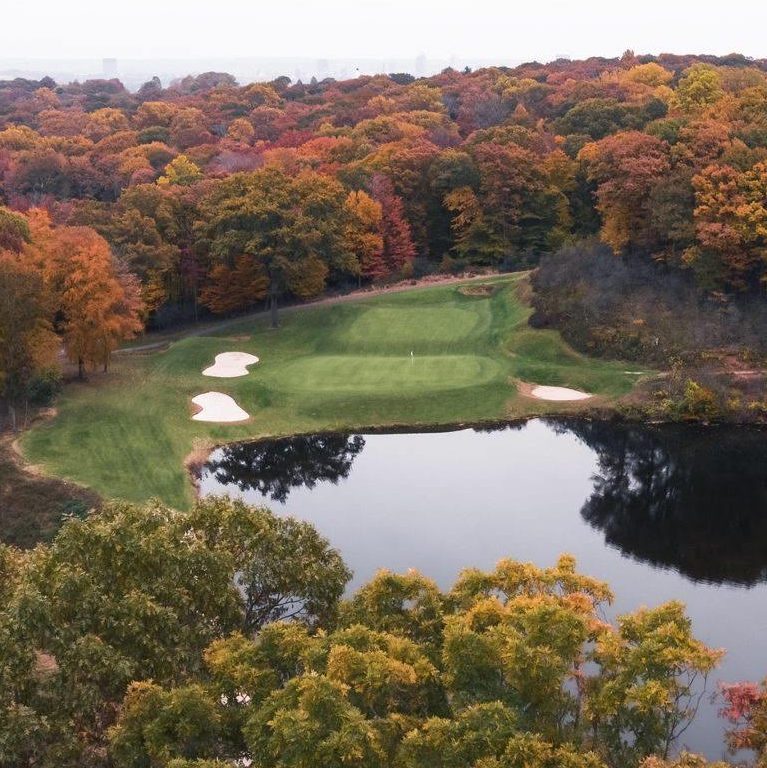 Yale gets a lot of attention with their CB Macdonald and Seth Raynor collaboration. A PhD. in historical golf course architecture with all the disciplines covered, the Biarritz, Redan, and then nods to the Road Hole, Eden, and Principal's Nose holes at St. Andrews. I want to play this gem someday, but the Elis are not enough of a Football team to top this list.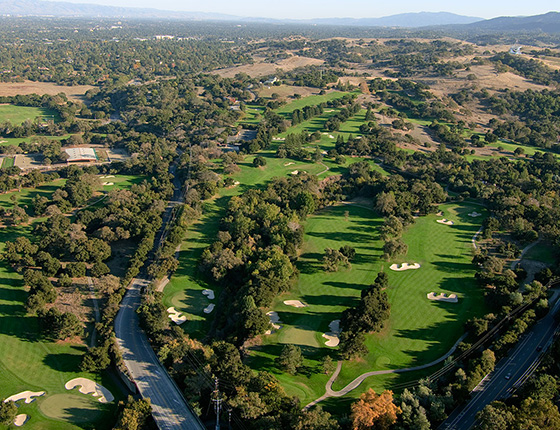 Out west, there is Stanford Golf Club in the Palo Alto foothills above campus.  George Thomas and Billy Bell (Riviera, Bel-Air, LACC – North) designed the course in 1930.  And with Tiger, Mickey Wright, and Tom Watson adding to Cardinal traditions.  It sounds like an attractive option until you think about all the other incredible golf courses within 100 miles.  It is a great golf course but too far from campus to top this list.
No college golf list would be complete without mentioning the Oklahoma State University Karsten Creek Golf Club. The newest course, designed by Tom Fazio and opened in 1994. The facilities have been able to recruit the best young golfers, and they look to add to their 11 NCAA Team Championships. I am confident this would be very special. But I am a Big Ten guy, at least for this list.
Ohio State University has TWO Allister Mackenzie designed courses, the Scarlet and the Gray. At the 1940 dedication ceremony, Chick Evans and Patty Berg were in attendance. And the 'Golden Bear Buckeye' has since overseen a renovation. These golf courses are both on my bucket list, and I have some Columbus connections, but not at the top of my list.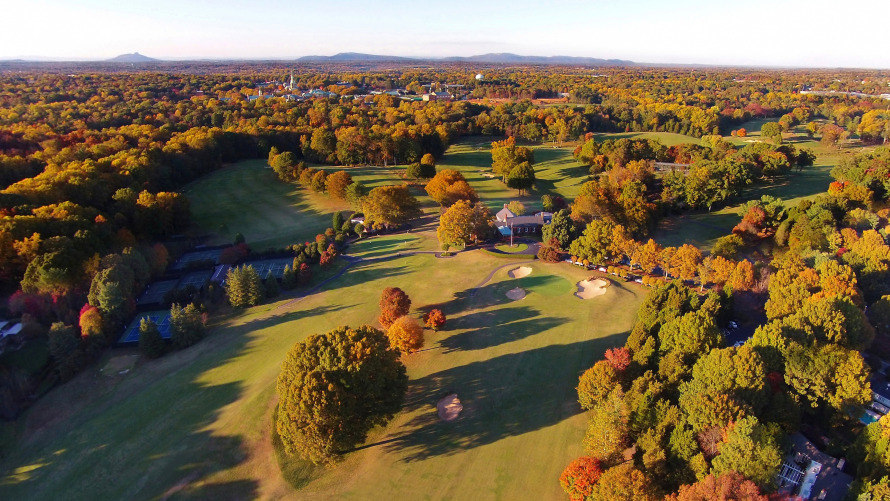 Wake Forest has a stellar list of alumni, including Arnie, Curtis Strange, Jay Haas, Webb Simpson, Lanny Wadkins, and Darren Clarke (Who knew?). The Old Town Club is right next to campus and dates back to a 1939 Perry Maxwell design. There is a connection to Clifford Roberts of Augusta National repute. Add to that a 2013 Coore & Crenshaw restoration; Bill Coore is a WF alumnus. This one checks all the boxes and even boxes I forgot to add. As idyllic as this place seems—high on my list, but I came up with an intangible keeping OTC from the top.
College Golf Courses
Topping my list would be the 1931 Alistair MacKenzie designed, University of Michigan Golf Club in Ann Arbor. My perfect day would go something like this,
First impressions would be the modern clubhouse overlooking Michigan Stadium. "My God, I forgot how beautiful the leaves are this time of year in Michigan" would be my quote.
I join as a fourth to a group of Michigan Alumni. My only outward showing green is my Spartan Green headcover. But inside, my blood runs green when we face the Wolverines at 'The Big House.'
My game is consistent and stable with no three-putts, a few lipped birdie putts, and an up-and-down from a steep-faced bunker. When the Arthur Hills renovation in the early 90s gets mentioned, I remind the group that Hills graduated from MSU with a Bachelor of Landscape Architecture.
On the long par-4 18th, I take all the money with a 12-foot birdie putt -Sweet Green on classic college golf courses.
Go Green!
Later, I watch the Spartans beat the Wolverines AGAIN with a last-minute interception. Racing down the sideline towards the endzone, the Michigan State cornerback gets tackled by Coach Harbaugh in a Woody Hayes topping outburst. The officials rule it a touchdown, and Harbaugh gets fired. The intangible!
To be young again, at any of these golf courses, that's my pick!