Golf History in a podcast called Your Golfer's Almanac.
On Saturday, April 2nd, 2022, we launch a new daily golf podcast. Your Golfer's Almanac will share birthdays, milestones, and other accomplishments of note each day. You can expect our version of 'This Day in Golf History.'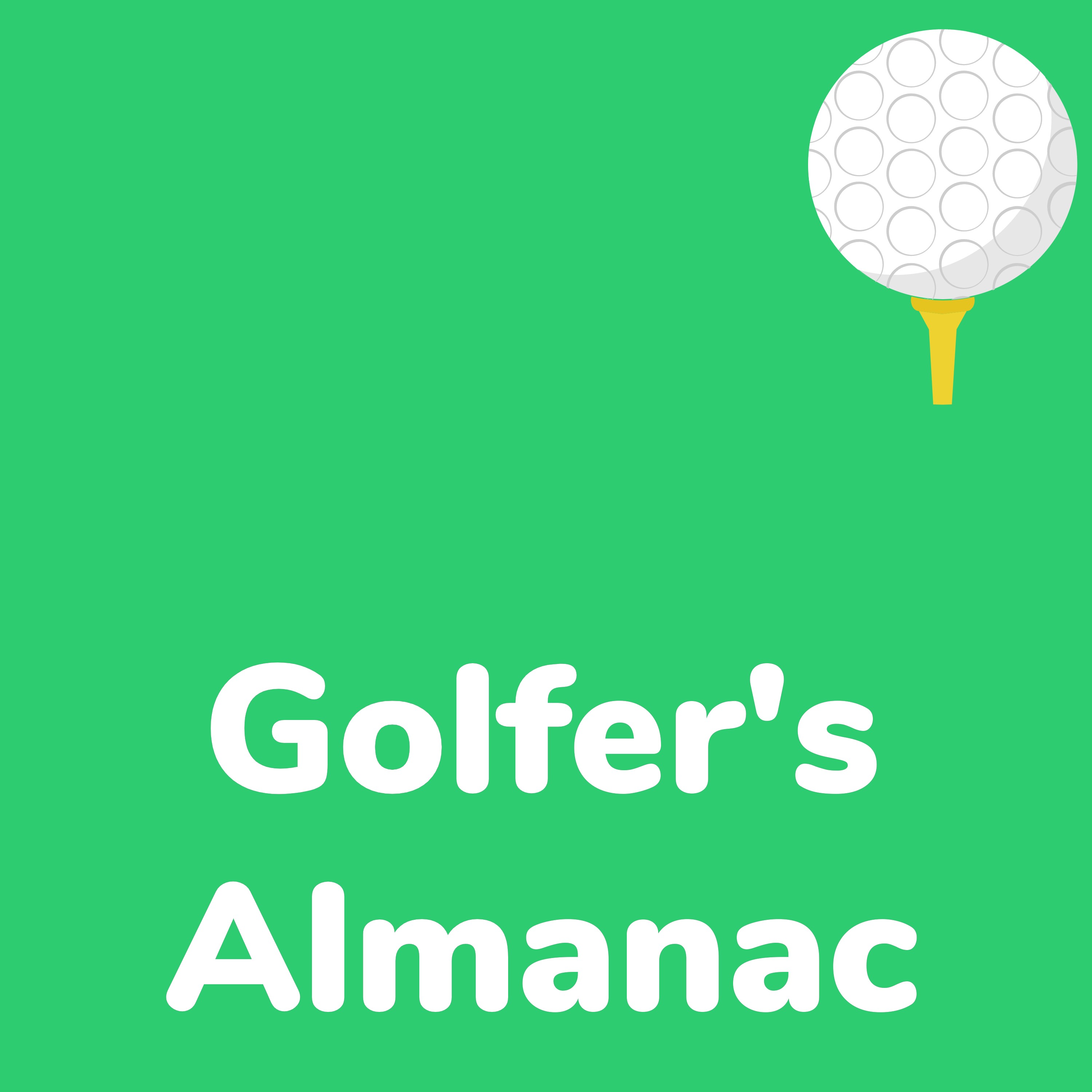 The idea is to share specific details that even the most knowledgeable golf lovers might not know and, at the same time, provide an introduction to golf history for new golfers.
Ideally, the golf factoids in Your Golfer's Almanac will be used by the host of a Golf Trivia Night in a pub somewhere in the world, so be sure to listen every day!
Your Golfer's Almanac will be less than 5 minutes. As an example, our first episode includes …
Rory Sabatini's birthday,
Ralph Guldahl's Masters' victory,
The Ben Hogan and Byron Nelson Bridges at Augusta National,
Joe Jemsek from Cog Hill in Chicago,
Quote from Nancy Lopez.
All that in four minutes and thirty-five seconds!
Golf History
The Podcast is available on Apple Podcast, Spotify, Amazon Music, and Stitcher. I don't understand what an RSS feed is, but here is the link. That's pretty cool.
Please listen, like, comment, share, subscribe…Any or all of those actions would make us eternally grateful to you.
Also, your feedback and suggestions will always be welcome.
The episodes are written, produced, and narrated by Michael Duranko. Marty Glass offers creative advice. 
As we say at the end of each episode,
Play Fast. Fix every pitch mark you see. And, keep your golf ball on the short grass.
Yes, these are the same guys that cooked up GolfToons. Golftoons is a scheme between two golf buddies, Michael Duranko and Marty Glass. If this side-hustle makes any money, they're gonna blow it on a golf trip.
Even for the mightiest of professional golfers, excellence is fleeting. Out of that quagmire of frustration, we often find humor as well as some great quips and stories.
The golfer we write and draw about is self-inspired, so at times it may have little in common with the golfers on TV on Sunday afternoons, but it can also be those universal truths and smirks shared by golfers of all skill levels. That's the magic of golf. Enjoy!