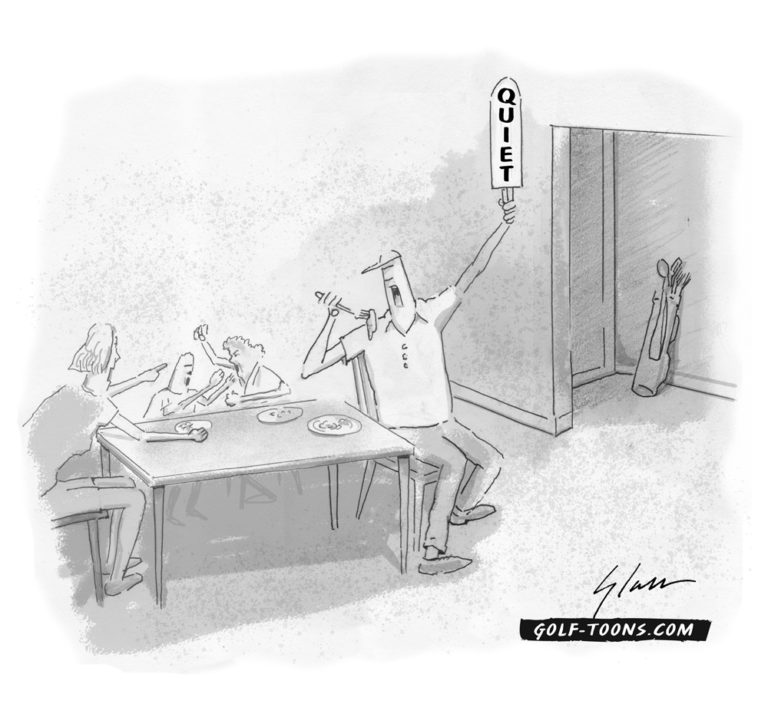 There are times when we all would like a bit of peace and quiet: Early morning breakfasts, retreats to nature, and those moments when you're trying to concentrate on a difficult task. 
The sight of a marshal hoisting their "Quiet Please" paddle during a golf tournament often makes me wish I had one of those things. It would come in handy when dealing with loquacious salesmen, a rude cell phone user at the cinema, or any time you wish someone would just give it a rest.
Unfortunately, the "Quiet Please" paddle would not do you much good during a typical weekend round, unless you had a one-handed golf swing or play with a group without a sense of humor.
After watching the Ryder Cup I think there were a few times one of the US players could have used a "Quiet Please" paddle instead of their finger. It might not have gone over any better, but at least it would have loosened up the US side. They just seemed too darn serious.
Next time the noise level reaches a crescendo around the house let us know how your "Quiet Please" paddle worked out for you.