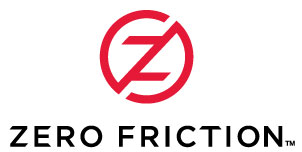 Zero Friction Golf Glove Review
My morning email inbox included a 20% discount on a golf glove I have wanted to try. I added a dozen balls to my online shopping cart, submitted my purchase, and started my day. And this is my Zero Friction Golf Glove Review.
Update August 2021
I bought three more ZF Gloves without a discount, that's how good they are.
And, I had a new glove from the PGA SuperStore (Men's Pro Series Leather Glove) that I used for the past month or so. I was able to use it for 15 rounds before it wore out. Too much sweat caused the patch in the heel of my hand to tear. I was surprised the glove lasted 15 rounds, a great value for a $12 glove. I've only used my new Zero Friction Compression Glove once but will update this post once I wear it out.
I gave one of the new gloves to my dad. He loves it and has played 4 or 5 times and it still looks new. He mentioned the compression fit makes the glove feel like it fits perfectly. The mesh allows air to flow and keeps the glove as dry at the end of the day as it was at the start of the day. And he plays in 90+ degrees here in Florida. Somehow he and his buddies play in the middle of the day – HOT. Not sure how or why he does it. He got soaked at Palm Beach Par 3 Course, see Small But Mighty.
Executive Summary
'One Size Fits All' is the claim made by Zero Friction Golf Gloves, and I was certainly skeptical. This compression golf glove feels great and fits like a-, nevermind! The glove is lighter, and the mesh allows airflow to cool your hand and evaporates moisture. Is the Cabretta Leather glove more durable than the standard compression glove?
Colored golf Balls? I tried the Neon Blue golf balls, and my only complaint was the color. Is that positive or negative? See my playing note below.
The 'Lucky Tee' phenomenon is REAL for me, and the big surprise with this review was the Zero Friction golf tees, especially the 'wee' one-inch version. I like the little guys!
Considerations
I have heard great things about Zero Friction gloves. Does one size golve really fit every hand?
My hand is a large or a medium-large, and I'm easy on gloves. They last me a long time, and usually, the glove fails because of sweat and moisture. I rarely wear out a golf glove in the 'rub' spots. The seams break down after sweating and drying and more sweating and drying. So, I ordered a Zero Friction compression glove in white and then one of the new Cabretta Leather in black.
Then I started looking at other stuff on the Zero Friction website. As for the golf balls, what caught my attention was that they only offer a single type of ball—smart retailing.
I play a white Titleist, and recently, Bridgestones (a Christmas gift, Thanks, Ginny.) I have tried to figure out the best ball for my game, and it seems to come down to price. My game with ProV1s is better, but I am frugal and always looking for a better game out of a lesser golf ball.
Colored Golf Balls
Zero Friction is not the only company to offer brightly colored golf balls.  But I have only played a colored golf ball I found in the woods, and only after my round has gone to hell.  I have never bought a box or even a sleeve of neon balls, not even yellow ones.  
But, I started to go through the neon color options offered by Zero Friction for some reason. Maybe I am more open to new ideas in the early morning.
White? Why bother. Yellow? I don't play with yellow balls, so why try a Zero Friction yellow ball? Red? Too red. Orange? Too orange. I started thinking green, like my Michigan State Spartans but thought the ball might get lost in the grass, and the green was too light. So, I went with blue. A neon blue. Almost Michigan Blue, but not really.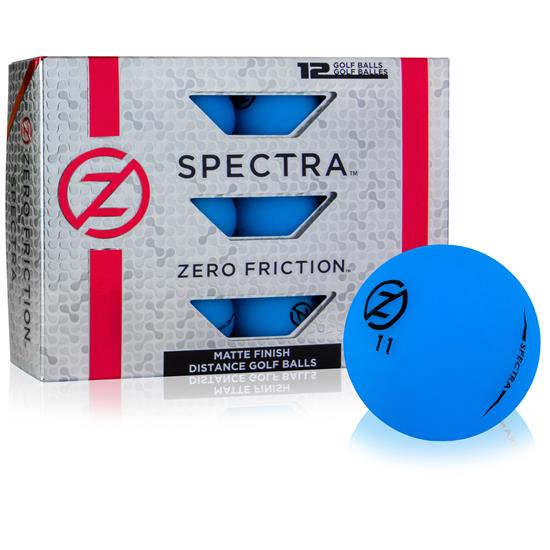 Zero Friction got its start-making tees that reduced the golf ball's contact points, hence the name 'Zero Friction.' They have three-prong, four-prong, and five-prong skinny yet sturdy tines that balance the golf ball while offering minimal resistance. I don't know how much the friction-free theory will help with my fat shots, and a wisp of drag on my ball is low on my list of necessary improvements.
My fragile game can turn on a 'Lucky Tee,' one that allows a few solid tee shots in a row. A durable, unbreakable golf tee is obviously essential. I carry two tees in my right front pocket and a ball repair tool with a thick ball marker with our golf league logo on it. And I carry a plastic 'Flat One' ball marker for when my ball is in someone's line. My OnPoint Ball Marker is in my golf bag and gets used in emergencies or when I remember it.
I didn't buy the tees, and I don't think I have ever bought tees. You can't put a price on a 'Lucky Tee!' and usually, there are piles of custom tees in pro-shops and a few near the cup holder in golf carts. But the story was convincing and made sense to my logical brain. Good retailing is storytelling, and so far, I liked this tale.
Unboxing
I didn't videotape my unboxing, but maybe I should have. Upon receipt, I ripped open the package in my car. What is better than getting a dozen golf balls in the mail?
Rather than four sleeves of three balls, my box had three sleeves of four golf balls. I like that Zero Friction does things a little bit differently. Later, I found a golf tee in each of the sleeves, an unexpected gift, lagniappe. And each golf glove had a tee in a slot on the glove's back—more smart retailing.
Playing Notes
My thinking before the round was the unique ball color might help me to stay focused. Help me keep my attention on making solid contact—a good plan or, at least, my plan.
The balls have a different feel, best described as feeling 'coated.' But if they go straight and just as far, and if they putt well or help me putt well. For any of these advantages, I will give anything a try.
Round 1
I started with the blue balls and a white glove.  The two-piece Zero Friction balls felt a bit 'heavy' to me.  But, I hit them straight and found the fairways.  And I found the greens.  As for distance, I did not see any noticeable difference with my irons.  And I may have hit my drives a bit further.  
The Zero friction balls did not have the same feel of a ProV1, but I can't say that about any other golf ball either. So, the matte finish is different at first, but that novelty does not last very long. Harder was the sight of a blue golf ball on a white tee, and maybe I did stay focused.
I did notice that the putting was different, though I can't say it was better. I did make a few putts, so again, no reason to complain. The sound is different, and I learned they have fewer dimples than Titleist, and so in theory, they should roll smoother. You might like the sound; you might not. I am such an inconsistent putter. I quickly found other voices in my head and forgot about the sound of my putts.
My critique was the blue balls were hard to see. No one in my group could follow the ball in the air after 100 yards or once the ball left the sky as a background. Same with my approach shots, I could 'sort of' see the blue golf ball, but not very well.
It took me some extra time to locate my ball in the middle of the fairway a few times. The blue ball did not stand out how a white golf ball stands out on the short grass. I did not hit any balls in the woods or too far off the fairway, so I can't say if it stands out in the junk. The balls I did hit in the water were too far from shore for me to see. And the neon blue Zero Friction golf balls do not float.
At the turn, I decided to go back to Titleist ProV1s for a bit of comparison. I promptly birdie number 10. Then, a few holes later, I birdied a short par 3 using the short Zero Friction tee to knock my ball to 10 feet. Maybe the Titleist putts better, but perhaps I didn't give the neon blue balls a chance.
It may sound silly, but the white balls were less stressful to locate and more comfortable to see from tee to green.
Round 2
For the second round of this Zero Friction Golf Glove Review, I played the blue balls for the full round. I played great and putted well. My only complaint is, again, not following the ball or seeing it land. I thought this might be something I could get used to, but I could not. I had a bit of panic when the ball was not obvious where I thought it would be. The other complaint is dealing with all the blue ball comments on the practice green before playing.
I kept playing with the glove and found the lycra mesh webbing kept my left hand cool and less "sweaty." After two rounds, my glove looked new and showed no signs of wear or sweat discoloration. Two rounds in 90+ Florida summer heat, and no noticeable wear. That is impressive. I should add I wear Sun Sleeves, and here is my review of the IceRays Sun Sleeves.
Round 3
For my third round, I played with the black Cabretta leather glove and white Bridgestones. Both gloves fit like 'budder' and feel great. The glove returns to the original size once removed. The fit is snug, and I comfortably felt the compression, but not in any way a constriction. All I can say is perfect.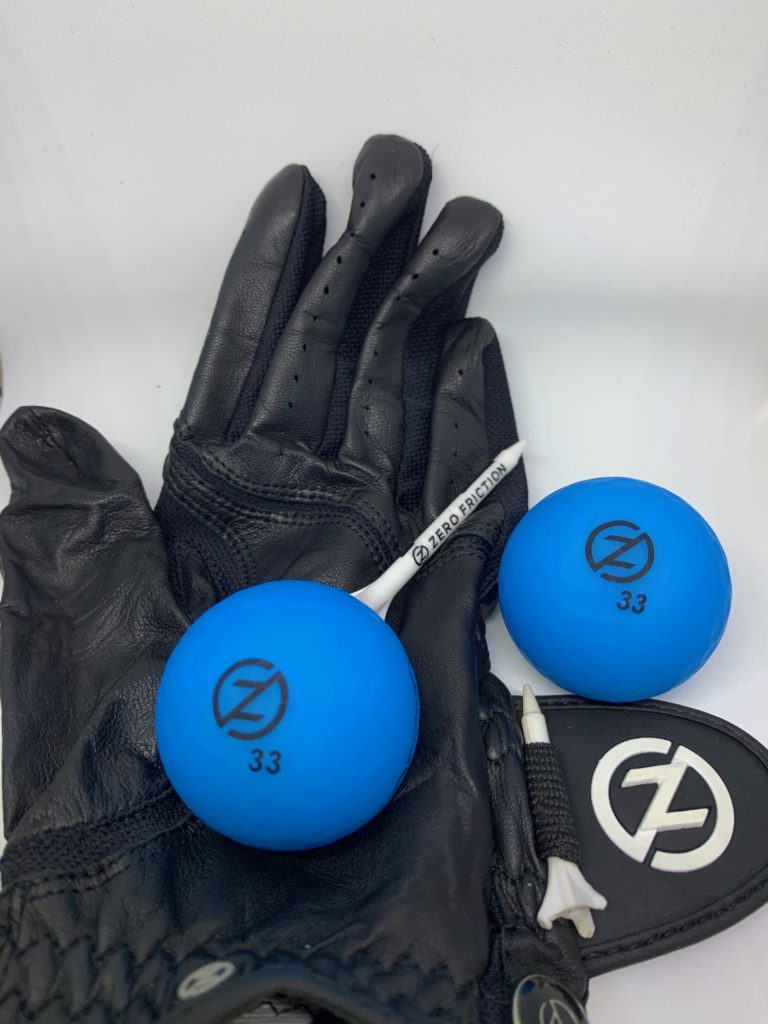 I spoke with a few other Zero Friction glove lovers and heard nothing but praise. They work, they are cooler, and the price is right. Two people told me they are better in wet conditions, and one person carries a right-handed glove for use in wet weather instead of the rain gloves. The day did threaten rain but only produced a few quick sprinkles, so I never got to test how the glove is in wet weather.
My only bit of negative feedback was not noticing much of a difference between the traditional glove and the Cabretta leather one. Please realize, this is a compliment. The Zero Friction glove feels fantastic. I don't think I will ever buy another brand of golf glove. I also have fallen for the ZF tees, especially the little ones.
Warming up for my third round, I tried on the black Cabretta glove for the first time. I smiled at the tee holder with the 'little guy' in there. After I hit a few balls on the range, I went to the first tee. I took my club from the bag. These days I use a 3-wood for accuracy because I don't need my driver; I need to be in the fairway.
Anyway, I don't need to tee my ball very high, and the 'little wee' tee is just fine for my 3-wood, or so I thought. I got to the first box, plucked a Bridgestone from my back pocket, and looked to the back of my glove for my tee. Not there. Lost on the range!!!
It took me until the backside before I went to my white glove and found the other 'little wee one' in my possession. And I started playing great. It must be the Lucky Tee! I know it is all in my narrow mind, but I like the 'wee tees' and will order more when I need a new glove. It could be some special magic when you combine the Zero Friction gloves and the tees. Okay, I'll buy into it until it stops working. Until then, I will be careful not to lose my only little ZF tee.
The blue ball experiment is over. Too hard to see and find. Not used to it and too much stress, wondering where my ball might be. There is great comfort in clearly seeing my ball from 200 yards away. I could not do that with the neon blue balls. So, I will keep the gloves and buy some little tees and offer the other two sleeves of 8 to another golfer. Regifting blue golf balls? That the kind of guy I am.
Round Last
I went out for some twilight golf, just six holes before it got dark. Fall is approaching, and the days are getting shorter, but Florida is still hot, especially when walking. I use my little golf bag that holds five clubs. But I forgot my Zero Friction golf gloves! Fortunately, I had a relatively new glove in the small pocket on the bag.
After a few holes, I missed the mesh and stretchy feel of the Zer Friction glove. The traditional glove gets heavier as it picks up moisture. Also, it feels more like a mitten, covering my whole hand. This last bit of review was not planned but reinforced my appreciation of the Zero Friction glove. Outstanding.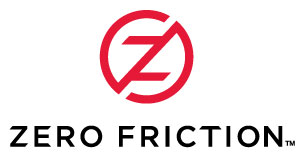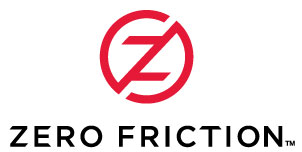 As I write this last bit, I searched the website looking for the little tees that were a gift with the gloves I bought. I could not find them! Lost again, so I sent a note through the contact page. Let's see how they do customer service at 3:30 pm EST on a Friday? I did get an auto-reply reply with a $5 discount on my next $25 order as a reward for signing up for their newsletter. Nice!
It took less than two hours for a friendly reply and a link. There the little wee tees are just one inch and only available in white. Thank you.
Conclusion – Zero Friction Golf Glove Review
So with this non-scientific review, I really can't say that the blue balls made a difference one way or another. I just did not like the color and could not adjust. I like the simplicity of one ball style, so maybe I should give the white ones a try? The price is right at $20 a dozen compared to the $47 for the top-of-the-line Titleist.
I will say the gloves made a huge difference. This is a Zero Friction Golf Glove Review, and every golfer should give them a try. I have a golf buddy who changes gloves on each hole and has multiple gloves drying on the golf cart post. The standard compression glove is $14, with a two-pack at $22. The Cabretta leather glove $18. And there are many color options. I don't know how long they will last or how they will wear, but I am confident they will wear better than the gloves that I have worn in the past.
A quality compression glove that stays cool and lasts a reasonable number of rounds is good enough for me.
** UPDATE May 2021 – I finally wore out the Black Cabretta by tearing the lower thumb last week. I could have played with it but still had the white one. And I did get my money's worth, so I left it in the golf cart. Maybe someone else will get a few more rounds out of this Zero Friction Cabretta Leather Golf Glove. I did not track how many rounds I played with each of the gloves, but I will when I reorder. The white one is still going strong.