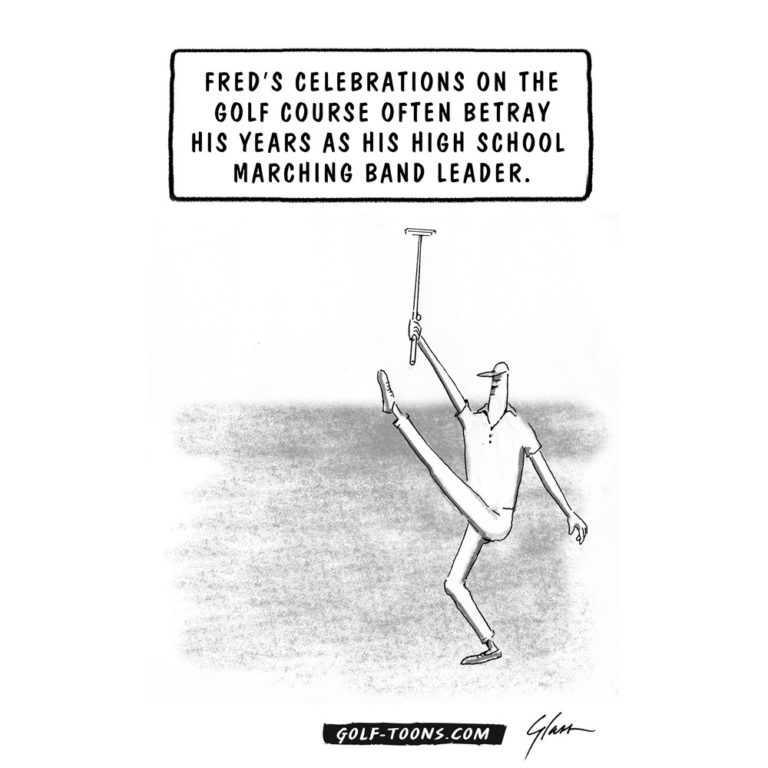 Athletes
To start my freshman year at Michigan State University I showed up at Hubbard Hall to find two of my roommates were in the MSU Marching Band. They practiced every day, rain or shine. Both were athletes in a golfing sort of way.
Vince played French horn and Phil was a tuba player, carrying that massive piece of metal all over Spartan Stadium. Granted, no one was chasing or trying to tackle them, but like a kicker they made contributions towards victory. Athletes.
Golfers are athletes as well, despite what might what non-golfers may say.
 Think of Camilo Villegas reading greens.  Athlete.
 Tiger's biceps.  Athlete 
Vijay Singh's workout. Athlete.
Phil's calves? Well, you get the point.
No one chases golfers around or tries to tackle them, for the most part. And the golf ball is not moving, it's just teed up waiting for your swing.
Make no mistake, as a golfer, you are an athlete. Perhaps a weekend warrior, but an athlete capable of incredible feats of golfing prowess and other forms of athleticism.