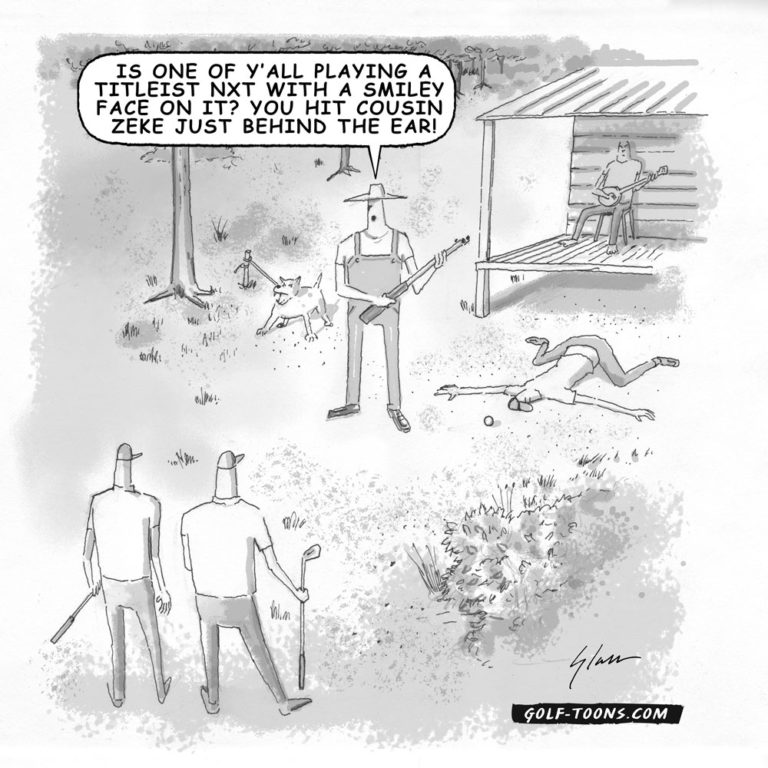 Have you ever hit one of those titanic slices that boggle your mind? Make you question your very golf being? I've hit more than a few and I've also witnessed some doozies. Way out of bounds.
I recall one time when a friend sliced a drive that sailed over a row of houses lining the course. Our foursome listened to a series of bone rattling noises that conjured up images of dented hoods, smashed yard ornaments, and ending with a series of 'clicks' as the ball bounced down the avenue.
Those are the types of shots you don't even bother looking for. In fact I will attempt to speed play in hopes of leaving the scene of the crime before an angry home owner, screaming profanities, comes looking for retribution.
However, when someone in your group hits one deep into the woods, etiquette compels you to contribute a cursory look out of bounds. Maybe you can locate the errant shot, or some other treasures.
But be careful. Sometimes it is better to let lost balls lie. Or you could receive a 'deliverance' from your slice you did not expect.